Children's Day Spa & Party Venue - Brisbane
Miss Petite Pamper Party Packages
Miss Petite specialise in providing the best Children's Pamper Party Packages at our exclusive Tingalpa Salon in Brisbane.
Let us totally pamper your Miss Petite and her friends. We'll make your girls' birthday an experience to remember. Our children's pamper parties involve fun participation in girls hair & nails pampering, age-appropriate makeup, facials, and sprinkles, mixed with fun games, music, dancing and treats.
Our range of children's pamper parties are suitable for kid's birthday parties from ages 2 to 12.
All our parties include the following:
Please let us know if you'd like to add any of these additional 'Party Extras' when confirming your booking:
Number helium balloon bundle $25 (includes a single number balloon & balloon weight)
Teen number balloon bundle $35 (includes two single number balloons & balloon weight)
Individual Helium Balloons $3.50 each
Extra Party bags $5.50
Extra Cupcakes $4.50
Pass the Parcel $25
Hp Photo pack $35 Each child takes home a printed group party photo in their party bag.
Fluffy Crunch Fairy Floss for each child to take home; $9.99 per child
Glitter Tattoos $4.50 per child
Cost: $150.00 for 2x guests
           (Additional guests = $75.00p/p)
Duration: 1-2 hours, depending on guest numbers
Services:
Manicure
Pedicure
Age appropriate make-up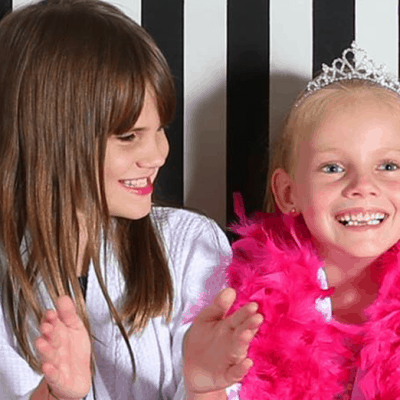 Cost: $190.00 for up to 2x guests
           (Additional guests = $90.00p/p)
Duration: 1.5– 2 hours, depending on guest numbers
Services:
Manicure
Pedicure
A delicious strawberry facial
Age appropriate make-up
Hair styling
Parties For 8 – 20 Guests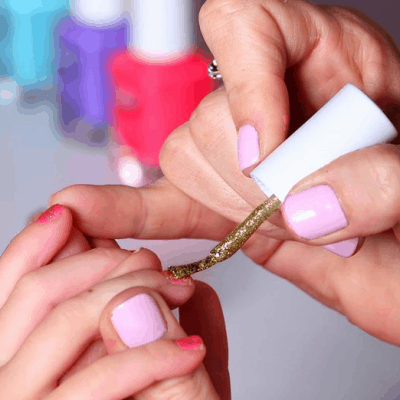 Miss Petite
- Pamper
Manicure

Option
Cost: $430.00 (Additional guests over 8 = $38.00p/p)
Duration: 1.5 hours
Services:
Exclusive use of our salon for 1.5 hours
Up to 8 guests including the birthday girl
Full Manicure for each guest
"Glitter girl" hair and face sparkles
Birthday girls hair styling
Age appropriate make-up for the birthday girl
Miss Petite
- Pamper
Pedicure

Option
Cost: $460.00 (Additional guests over 8 = $38.00p/p)
Duration: 2 hours
Services:
Exclusive use of our salon for 2 hours
Up to 8 guests including the birthday girl
Full Pedicure for each guest
"Glitter girl" hair and face sparkles
Birthday girls hair styling
Age appropriate make-up for the birthday girl
Miss Petite - Mini
(For under 5s)
Cost: $380.00 (Additional guests over 8 = $35.00p/p)
Duration: 1.5 hours
Services:
Exclusive use of our salon for 1.5 hours
Up to 8 guests including the birthday girl
Sparkly nails painted
Glitter tattoos
"Glitter girl" hair and face sparkles
Birthday girls hair styling
Age appropriate make-up for the birthday girl
Cost: $430.00 (Additional guests over 8 = $38.00p/p)
Duration: 1.5 hours (standard)
Optional – 2 hours (Extended Time) $480
Services:
Exclusive use of our salon for 1.5 hours (or 2hrs if the optional extended time booked)
Up to 8 guests including the birthday girl
Glow in the dark nail polish
"Glitter girl" hair and face sparkles
Strobe lighting & Smoke machines
Party Games
Birthday girls hair styling
Age-appropriate make-up for the birthday girl
Cost: $540.00 (Additional guests over 8 = $50.00p/p)
Duration: 2 hours
Services:
Exclusive use of our salon for 2 hours
Up to 8 guests including the birthday girl
Mini facial with a luscious strawberry mask
Nails painted
Glitter tattoos
Birthday girls hair styling
Age appropriate make-up for the birthday girl
Cost: $560.00 (Additional guests over 8 = $50.00p/p)
Duration: 2 hours
Services:
Exclusive use of our salon for 2 hours
Up to 8 guests including the birthday girl
Mini facial with a luscious strawberry mask
Glitter tattoos
Face jewels
Pizza's delivered (birthday girls choice)
Movie time on bean bags with blankets
Birthday girls hair styling
Age appropriate make-up for the birthday girl and each guest
Miss Petite
- Glitter Braid Party
Cost: $540.00  (Additional guests over 8 = $50.00p/p)
Duration: 2 hours
Services:
Exclusive use of our salon for 2 hours
Up to 8 guests including the birthday girl
Glitter braids for each guest
Age-appropriate make-up for the birthday girl
Nail painting with choice of colour
Glitter girl hair and face sparkles
Glitter Tattoos
Miss Petite
- Coloured Braid Party
Cost: $720.00  (Additional guests over 8 = $75.00p/p)
Duration: 2 hours
Services:
Exclusive use of our salon for 2 hours
Up to 8 guests including the birthday girl
Braid extensions with a choice of colour for each guest
Age-appropriate make-up for the birthday girl
Nail painting with choice of colour
Glitter girl hair and face sparkles